Your Free BENLYSTA Information Kit
Receive tips, tools, treatment information, and facts on living with lupus when you request your free BENLYSTA Information Kit.
What will you get?
Your Information Kit can help you learn more about living with lupus and treatment with BENLYSTA (belimumab). Use these educational resources as you and your doctor consider adding BENLYSTA to your current lupus treatment.
Get Started
Your Information Kit will contain:
Important Facts About BENLYSTA
Information to help you understand how BENLYSTA works
BENLYSTA Cares Information

Request Your Information Kit
Simply fill in the form below to request your own Information Kit. We'll send it to you shortly—along with more support and helpful news about BENLYSTA.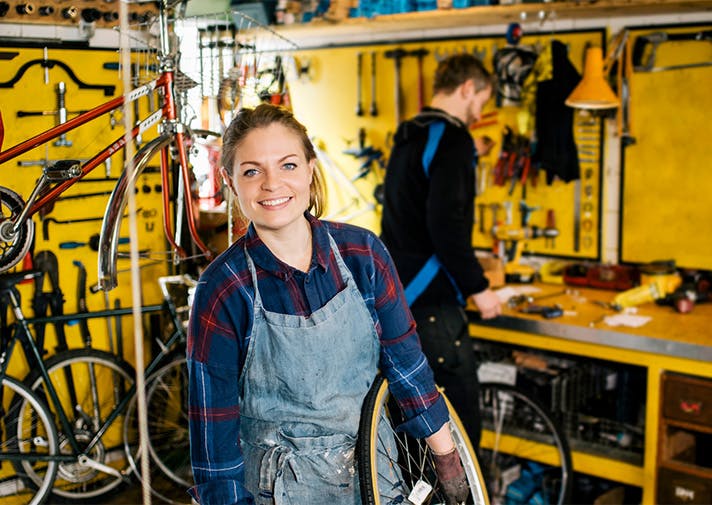 Frequently Asked Questions
You can ask your healthcare provider or pharmacist for information about BENLYSTA. Our nurses* at BENLYSTA Cares can also answer general questions about your treatment and provide you with additional resources to help with your lupus treatment.

Call 1-877-4-BENLYSTA (1-877-423-6597), 8 am - 8 pm Eastern Time, Monday through Friday.

*Nurses from BENLYSTA Cares do not give medical advice. They are only able to answer questions about BENLYSTA. These may include help with self-injections, guidance for getting BENLYSTA, answers about the co-pay program, and other general information. They will direct you to your healthcare provider for answers to other types of questions.

Talk to your doctor. You should not make any changes in your medication regimen without first consulting your doctor. BENLYSTA is used to treat children ages 5 and above and adults with active SLE who are receiving other lupus medicines. Intravenous dosing of BENLYSTA is approved for patients 5 years and older, and subcutaneous dosing is only approved for adults. It is not known if BENLYSTA is safe and effective in people with severe active lupus nephritis or severe active central nervous system lupus.


For children ages 5 and above and adults, BENLYSTA can be administered by your healthcare provider through an IV infusion. It is given every 2 weeks for the first three doses and then every 4 weeks thereafter.

For adults, BENLYSTA can also be self-injected once a week through a subcutaneous (SC) injection, either with an autoinjector or a prefilled syringe.
See the BENLYSTA experience from their perspective
Real BENLYSTA patients will share their experiences living with lupus and tips for starting BENLYSTA treatment.
What kind of treatment is BENLYSTA?
Find out what makes BENLYSTA a different type of treatment for lupus. Understand how BENLYSTA works and how it can be administered.