BENLYSTA gives adults with lupus or active lupus nephritis a choice.
If you think taking BENLYSTA at home is right for you, schedule time today to ask your doctor.
BENLYSTA SC: What you need to know
BENLYSTA injection for subcutaneous (SC) use comes in two options:
As an autoinjector
As a prefilled syringe
If you and your doctor decide that taking BENLYSTA at home is right for you, you may be wondering what's next.
Dosing Schedule

* The 400-mg dose requires administration of 2 autoinjectors (2 x 200 mg). When the 400-mg dose is administered at the same site, it is recommended that the 2 individual 200-mg injections be administered at least 5 cm (approximately 2 inches) apart.
The BENLYSTA autoinjector provides you with a convenient once-weekly option for at-home administration.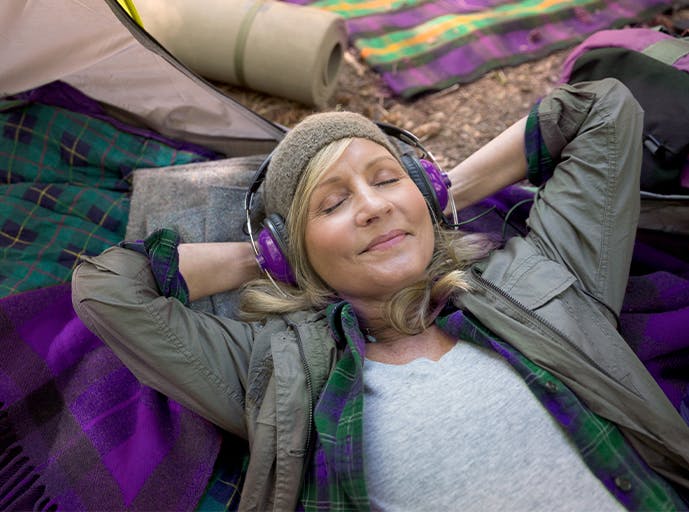 Things to know before your prescription is filled:
Your prescription for the BENLYSTA autoinjector will be filled by a specialty pharmacy. These pharmacies focus on certain conditions and particular medications.

Working with your specialty pharmacy:
The specialty pharmacy may have questions for you, and they will need to collect co-pay and arrange for delivery.
Make sure to return the call from the specialty pharmacy to avoid delays in receiving your prescription.
Remember this call may come from an unknown number, and they may leave a voicemail that does not give too many details. This is done to protect your privacy.
Receiving your prescription:
After you've been approved by your insurance company, your specialty pharmacy will send the BENLYSTA autoinjector to your preferred address.
The time it takes to receive your first dose can vary, and your experience may be a little different,

depending on your insurance plan and specialty pharmacy

.
How to prepare for injection
Before you use BENLYSTA SC, your healthcare provider will show you or your caregiver how to give an injection.
They will also review the signs and symptoms of possible allergic reactions.
Read the Instructions for Use that come with BENLYSTA to learn the proper way to inject yourself at home.
Use BENLYSTA once a week on the same day each week.
Use BENLYSTA exactly as your healthcare provider tells you to.
Refer to the Medication Guide for additional information.
Where to inject
Choose an injection site (abdomen or thigh), as shown in the figure below. If you need 2 injections to complete your dose, leave at least 2 inches between each injection if using the same site.
Try to avoid:
Injecting into the same site every time
Injecting areas where the skin is tender, bruised, red, or hard
BENLYSTA SC should be used only 1 time and then thrown away.
Do NOT:
Inject within 2 inches of the belly button
Inject into a vein (intravenously)
Share your BENLYSTA SC with other people. You may give other people a serious infection, or get a serious infection from them
Shake
Use if dropped onto a hard surface
Remove the needle cap until right before the injection
Use if expiration date has passed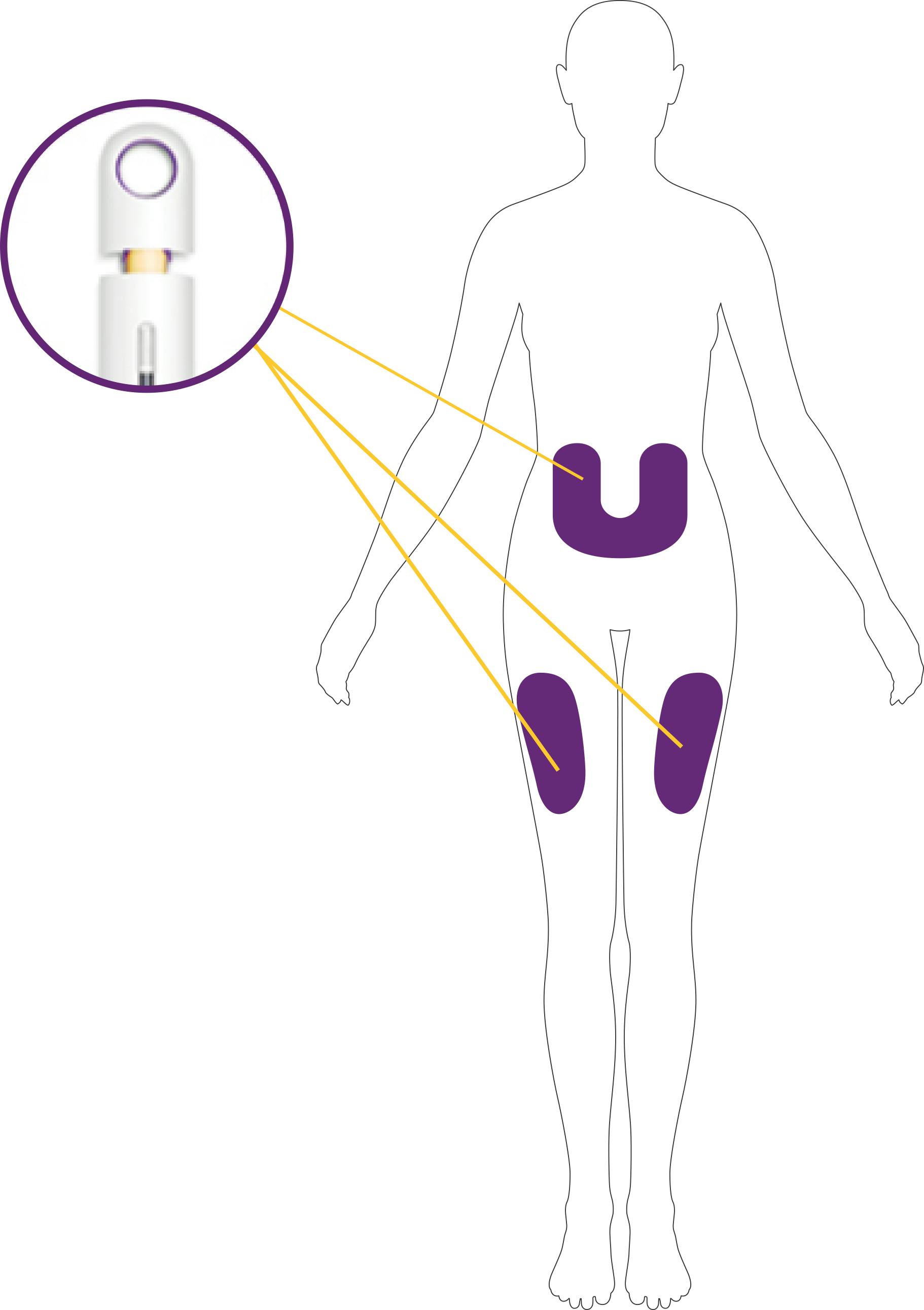 Your step-by-step instructions on how to inject
We know that you may need help and answers – especially when it comes to self-injecting BENLYSTA SC.



To fully understand how to use your medication safely and effectively, talk to your doctor about how to inject, and watch this video on the autoinjector.
Get your free Injection Training Kit. This download will provide you with step-by-step instructions, a diary, and more to support you with your weekly injections.
Missed Doses
If you miss your once-weekly scheduled dose of BENLYSTA SC:
Take it as soon as you remember.
After you've taken your missed dose, inject your next dose at your regularly scheduled time, or continue weekly dosing based on the new day injected.
Be sure to talk to your doctor or contact BENLYSTA Cares at 1-877-4-BENLYSTA (1-877-423-6597).
How to store and dispose
Storage Instructions:
Store autoinjectors and prefilled syringes in the refrigerator at 36° to 46°F (2° to 8°C).
Keep in the original package until time of use to protect from light.
Do NOT freeze.
Keep away from heat and sunlight.
Safely throw away medicine that is out of date or no longer needed.
If you're planning a short trip, be sure to speak to your doctor or call 1-877-4-BENLYSTA (1-877-423-6597).
Do not use and do not place back in the refrigerator if BENLYSTA is left out for more than 12 hours.
Keep out of the reach of children.
Disposal Instructions:
Dispose of the used autoinjector and Ring Cap or the prefilled syringe in a sharps container.
Ask your healthcare provider for instructions on how to properly dispose of a filled sharps container.
Always keep the sharps container out of the reach of children.
Do NOT recycle or throw the sharps container in the household trash.
For more information about safe sharps disposal, and for specific information about sharps disposal in the state in which you live, go to: https://www.fda.gov/safesharpsdisposal.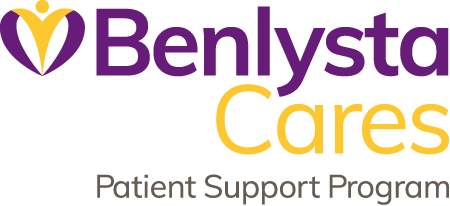 After you've been trained by your healthcare provider, our trained nurses* can talk you through the process over the phone. Call BENLYSTA Cares for over-the-phone support.
Call BENLYSTA Cares 
Call 1-877-4-BENLYSTA (1-877-423-6597) from 8 AM to 8 PM Eastern Time, Monday through Friday.
If you have questions about your coverage, BENLYSTA Cares is there for you.
LEARN ABOUT YOUR COVERAGE AND SUPPORT FOR BENLYSTA
*Nurses from BENLYSTA Cares do not give medical advice, and will direct you to your healthcare provider for any disease-, treatment-, or referral-related questions.
How Others Have Experienced BENLYSTA
Discover stories of others living with lupus and their experiences with BENLYSTA.
Each insurance policy is different and costs depend on your individual plan.

To understand your cost for BENLYSTA, contact your insurance company or call BENLYSTA Cares at 1-877-4-BENLYSTA (1-877-423-6597). BENLYSTA Cares will connect you with BENLYSTA Gateway, which can research your estimated cost for BENLYSTA under your insurance policy.

The most common side effects of BENLYSTA are nausea, diarrhea, fever, stuffy or runny nose and sore throat, persistent cough, trouble sleeping, leg or arm pain, depression, headache, pain, redness, itching, or swelling at the site of injection (when given subcutaneously).

These are not all the possible side effects of BENLYSTA; please look at the Medication Guide for the full list.
Call your doctor for medical advice about side effects. You may report side effects to the FDA at 1-800-FDA-1088.
Want to learn more about resources for BENLYSTA?
Whether you are just getting started with BENLYSTA, or have been taking BENLYSTA for a while, BENLYSTA Cares offers support and ongoing resources throughout the course of your treatment.
Looking for BENLYSTA coverage assistance?
With BENLYSTA treatment, you will also have access to assistance in understanding your health insurance coverage with BENLYSTA Gateway & Co-pay Savings Program.