Taking BENLYSTA as prescribed can be key to seeing improvements in your lupus. Whether you're receiving intravenous (IV) infusions from your doctor every 4 weeks (after receiving the first 3 doses every 2 weeks) or injecting BENLYSTA subcutaneously (SC) once a week, discover how to make taking BENLYSTA a regular part of your routine.
Why Is it Important to Take BENLYSTA Regularly?
You should take BENLYSTA as prescribed by your doctor. Staying on treatment can be very important, so that you may experience the full benefit of BENLYSTA.

Be sure to continue taking BENLYSTA as directed by your doctor even if you are feeling better. And if you aren't feeling better right away, talk to your doctor about how BENLYSTA may take time to work in your body.
Creating a Routine Can Help
When you're trying to remember to do something regularly, it can help to add it to a routine you already have. This can make it easier to remember.
For example, if you inject BENLYSTA once a week, you might think that you don't need to build it into a routine. But it can actually be hard to remember things that only happen weekly.
Remembering to Take BENLYSTA Regularly
Taking BENLYSTA injections every week
To help make your injection of BENLYSTA easier to remember, pair it with an activity you already do regularly, such as:
• Attending a weekly meeting or group activity
• Going to a card game or social event
• Doing routine chores such as laundry or housework
For example, if you do laundry every Saturday morning, try to pair that activity with your weekly injection of BENLYSTA. After you start a load of laundry, take your BENLYSTA injection. Before you know it, you'll be making BENLYSTA a regular part of your weekly routine!
If you're having trouble remembering to inject BENLYSTA, you may want to talk to your doctor about receiving BENLYSTA IV infusions every 4 weeks instead.
More about BENLYSTA Subcutaneous (SC) Injection
Taking BENLYSTA intravenously every 4 weeks
It's best to make infusion appointments with your healthcare provider in advance and put them in your calendar. Remember, the first 3 infusions must happen every 2 weeks and then every 4 weeks for ongoing infusions. Make sure you're choosing a time that will work with your schedule and plan ahead for transportation.

If you're finding it difficult to schedule and keep those appointments, you may want to talk to your doctor about self-injecting BENLYSTA once a week instead.
More about BENLYSTA IV Infusions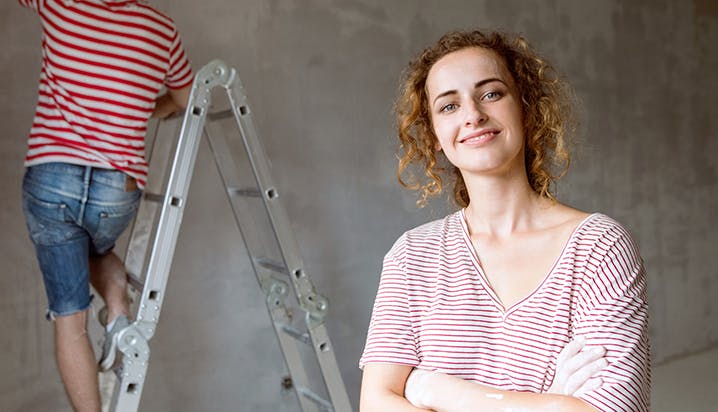 Learn more about living with lupus
When it comes to lupus, knowledge is power. Find out more about lupus, as well as lupus treatment with BENLYSTA.
Sign Up for BENLYSTA Cares

Whether you're just getting started or you've been taking BENLYSTA for a while, BENLYSTA Cares offers resources created with you in mind. Sign up below to start receiving support from BENLYSTA Cares. BENLYSTA Cares has been carefully designed with real patient input to provide the support and resources needed to answer questions and help manage your treatment with BENLYSTA.
Sign up today to receive:
• Information about your financial options, including the BENLYSTA Co-pay Program
• Access to a BENLYSTA Nurse Ambassador*
• Support for self-injection training
• Instructions on how to receive your free sharps disposal container and BENLYSTA carrying case
• A free subscription to Connections, a magazine filled with lifestyle content and tips for living with lupus
*Nurses from BENLYSTA Cares do not give medical advice. They are only able to answer questions about BENLYSTA. These may include help with self-injections, guidance for getting BENLYSTA, answers about the co-pay program, and other general information. They will direct you to your healthcare provider for answers to other types of questions.
Sign up for tools and resources from BENLYSTA Cares